Brazilian Embroidery Design English Roses & Hummingbird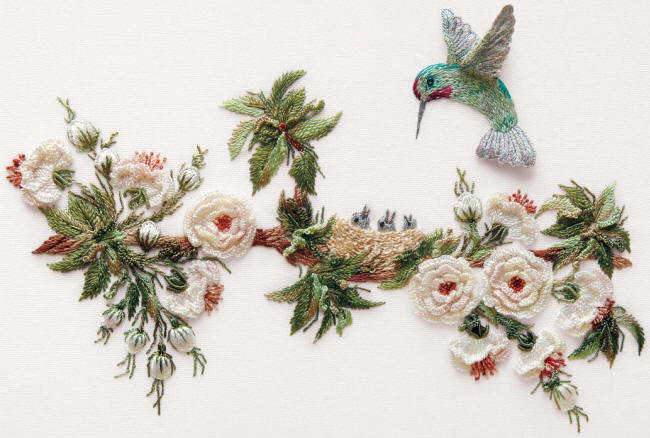 New Design!


Brazilian Embroidery pattern stitched with EdMar rayon Brazilian Embroidery thread.

English Rose and Hummingbirds by Maria Freitas Intermediate

"English Roses and Hummingbirds" is a new design by Maria Freitas that focuses on one of the most beautiful scenes of nature. In this design you will incorporate many different stitches and stumpwork. They will form the new rose and the life-like wings of the hummingbird.

Design: 8" x 5˝" on 14" x 12" fabric.

Includes complete instructions.


CREAM or WHITE.


ED1606 CREAM $14.00 How Many?

ED1606 WHITE $14.00 How Many?

EDKit1606 CREAM $37.00 With thread kit How Many?

EDKit1606 WHITE $37.00 With thread kit How Many?

Would you like full skeins of the EdMar threads used in this design?

Full skein (17) thread packet.
ED1606TP $25.30 How many?