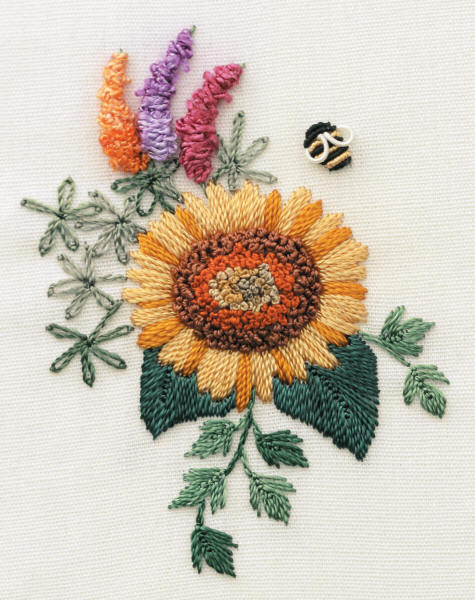 Sunflower & Lupines Brazilian design, fabric, felt, instructions. This beautiful Brazilian embroidery design is complete with all the "how to" stitch instructions as well as stitch placement instructions, a traceable pattern (so you can use it more than once), cream colored fabric, felt and brown thread. You will need to add EdMar rayon thread in sizes Boucle, Iris, Glory and Lola plus milliner's needles. The designer also recommends using Thread Heaven thread conditioner. This pattern teaches bullion, colonial knot, detached chain stitch, leaf, satin and stem stitch. Design is 2.6" x 3.75" and is an advanced beginner to intermediate skill level design.
EK 5703 $9.00
How many?

Thread Heaven Bees Wax that works well on metallic, silks, and rayon threads.
N6609-194 Thread Heaven $3.99



---
SEARCH (list then press enter)

Join Our Email Newsletter

Enter your E-mail address and first name, last name into box and press Subscribe. Newsletters will not be sent out more than once a week. There will be sales and information for subscribers only.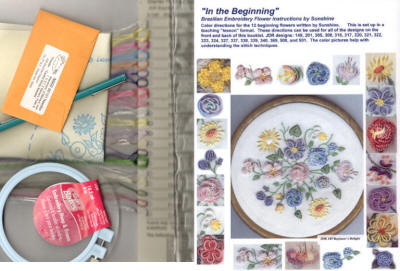 Brazilian Embroidery Starter Package $48.48 Value for $43.50