Brazilian Embroidery Design JDR 302 Birth Wedding, Graduation Plaque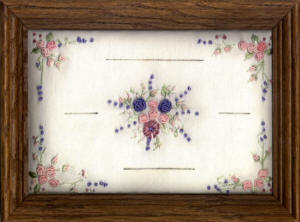 Brazilian Embroidery Design Birth- Wedding and Graduation Announcement
JDR 302 Birth, Wedding, Graduation Announcement
Design by Jaqueline O'Reilly



5 in x 7 in
This design can be used for Birthday, Wedding, Engagement, Anniversary or any other exciting event.



Suggested Thread Weights please make your own color choices
Rolled Rose: Iris
Rolled Rose Bud: Iris
Bossa Nova Rose: Lola
Gerone Daisy: Lola
Stems and Leaves: Iris and Glory
Announcement: Iris or Glory

The following basic stitching directions are NOT included:
Straight stitch, French Knots, Long French Knots and Bullions.
If you know the basic technique for these stitches you will need no other directions.

♥JDR 302 Birth, Wedding, Graduation Announcement
Choose Fabric Color
♥Full Skein Thread Packet

JDR302TP $5.00 (4 skeins)

♥FAB15x15

Add Backing fabric to match $1.80


---
Join Our Email Newsletter

Enter E-mail address and first name, last name into box and press Subscribe. Newsletters will not be sent out more than once a week. There will be sales and information for subscribers only.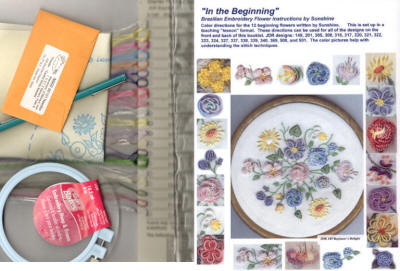 Brazilian Embroidery Starter Package $44.12 Value for $34.00