Brazilian Embroidery Coming Soon Designs!
Double Beauty JDR 6085
"What two of nature's creations are as beautiful as the hummingbird and the butterfly?
A stitcher can get caught up in trying to capture their beauty. Each one that a stitcher does is as different as the ones you watch. The flowers adorn the beauty of nature's creations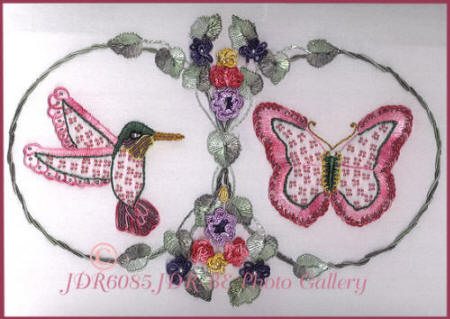 Double Beauty JDR 6085 by Kathy A. Hammer
Directions & Graphics by Sunshine

Add JDR 6085TP Thread Packet Not available yet but please send when ready
You may edit your order before you check out You will not be charged until shipment for pre-orders
---
SEARCH

Join Our Email Newsletter

Enter E-mail address and first name, last name into box and press Subscribe. Newsletters will not be sent out more than once a week. There will be sales and information for subscribers only.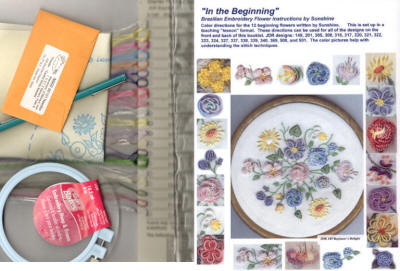 Brazilian Embroidery Starter Package $44.12 Value for $34.00