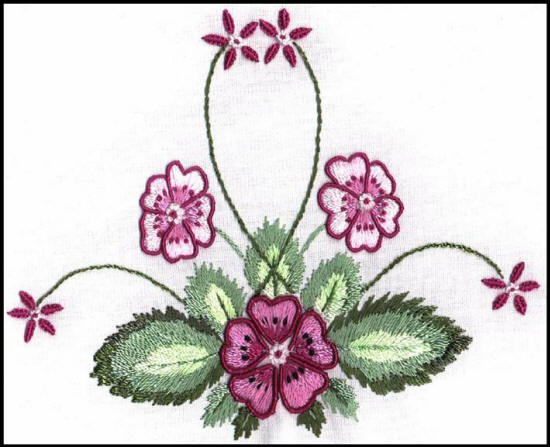 Yesterday's Bouquet
JDR 174
Brazilian Embroidery Design
Design Print: 7" x 5.5" Fabric : 15" x 15"
Color Flower Instructions Included
Intermediate Design*
*You must be able to judge how many wraps a bullion must have to fill the spot. There is a review of the double cast-on stitch over needles included. If you know the basic technique for the following stitches you will need no other directions.

Stitches Used:
Leaf stitch, Stem Stitch, Couching, Double Cast-on Stitches, Bullion, Alternating Satin Stitch.

The instructions assume the basic knowledge of Brazilian Embroidery or the availability of beginner's books, such as "Sunshine's Treasures, Book 1" Or Brazilian Embroidery 101, By Cheryl Sunshine Schuler for a refresher.

JDR 174 Yesterday's Bouquet


Choose fabric color

Add JDR 174 Thread Packet $15.20

(8 skeins)


EdMar Thread Requirements for the sample. Please feel free to make your own selections.
Iris 095, 141, 142, 143, 151, 169, 216, 218
---

SEARCH: type request, above, then press enter

Join Our Email Newsletter

Enter your E-mail address and first name, last name into box and press Subscribe. Newsletters will not be sent out more than once a week. There will be sales and information for subscribers only.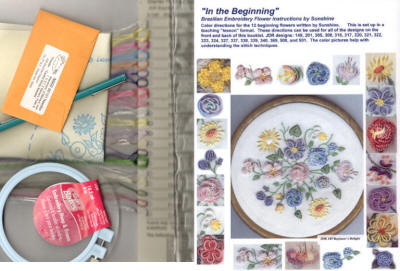 Brazilian Embroidery Starter Package $48.48 Value for $43.50