What's new at JDR Brazilian Elegance?

Sunshine's Newest Book is Ready!

New Heart designs just added...more information



Newest Designs!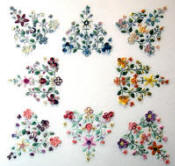 The Changing Seasons
---

JDR 6125 Joan's Heart
---

JDR 6126 Carol's Sunrise & Dew Drops
---

---

---

JDR 6129 Brittany's Delphinium
---
---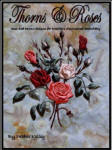 Thorns & Roses by Debbie Kelley
Rose & Cactus Designs for Brazilian Embroidery
Detailed basic instructions, detailed Rose, Wild Rose and Cactus instructions. Traceable patterns for seventeen designs.
---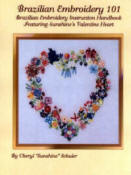 The book "Brazilian Embroidery 101"
Brazilian Embroidery Instruction Manual
Featuring "Sunshine's Valentine" is completed.
128 pages of in depth instructions on just about anything you might need to know to be successful in your Brazilian Embroidery stitching.
BK-BE101 $24.95 The book has 128 pages of directions and the traceable design for the Valentine in the back.
BK-BE101 Combo White or Cream. $34.95 This is the book and the design screen-printed on the fabric for you.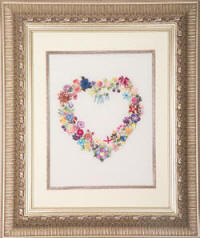 JDR6600 Sunshine's Valentine, cream or white. Includes brief directions to all 50 flowers and the bumble bee. (13 pages of directions) The book "Brazilian Embroidery 101", Brazilian Embroidery Instruction manual is required if you are a beginning stitcher.
There is a full skein thread packet
---
Other new designs that are ready: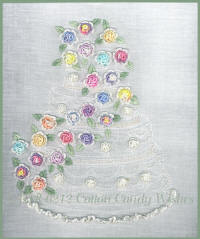 JDR 6212 Cotton Candy Wishes by Sunshine Available in Cream or White
A wedding cake, an engagement cake, an anniversary cake or a special birthday cake. Any of these occasions or "just because" are reasons enough to stitch this beautiful cake!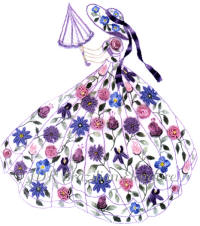 JDR 6214 Miss Monica Available in Cream or White
First in our Victorian Ladies Series
Original design by Charlotte Walker
Directions and graphics by Sunshine
Have fun looking at the new books and designs.
Sunshine
---
SEARCH

Join Our Email Newsletter

Enter E-mail address and first name, last name into box and press Subscribe. Newsletters will not be sent out more than once a week. There will be sales and information for subscribers only.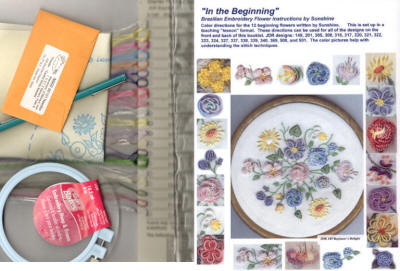 Brazilian Embroidery Starter Package $48.48 Value for $43.50